Chester County's rolling hills and wide, open spaces have made it a haven for wine-makers.
Dozens of vineyards are scattered throughout the county's Brandywine Valley, including many
that are nationally recognized. One of the most well-known is Chaddsford Winery, which is also
one of the state's oldest wineries.
West Chester Living
Living at a Sharples Works apartment near Chaddsford Winery gives residents a front-row seat to one of the region's most renowned attractions. Whether you're a wine lover yourself or are looking for ways to entertain out-of-town guests, a home near Chaddsford Winery means you can be one of the first to enjoy the winery's frequently revolving list of menus and events.
The winery first opened in 1982 and since that time has grown in both size and production. Artisan wine-makers produce about 30,000 cases on-site every year, giving it one of the largest volumes in the state. From dry whites to sweet reds, the winery artfully crafts a diverse collection of wines.
There are lots of different ways to enjoy all that Chaddsford Winery has to offer. The venue hosts tours where wine aficionados can get a behind-the-scenes look at what goes into producing the winery's award-winning collection. Tastings are held every day, which can provide for a fun afternoon of picking your favorites while taking in the beautiful countryside. If you live in an apartment near Chaddsford Winery, you can hop into an affordable ride-share service so you can kick back and leave the driving to someone else. Chaddsford Winery also features popular wine flights, food pairings and frequent events, such as concerts, food truck festivals, and more.
A Sharples Works apartment near Chaddsford Winery also puts residents close to other Brandywine Valley vineyards like Galer Estate and Penns Wood—so residents can plan for a full day of sipping, sampling, and socializing!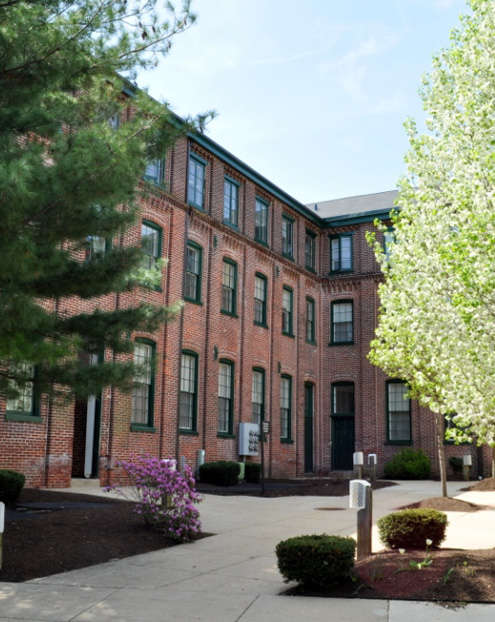 Contact Sharples Works in West Chester, PA
---
Contact Sharples Works to learn more about our apartment rentals in West Chester! Call our leasing office at 610-431-2864 to schedule a personal virtual apartment tour or FaceTime tour.
Address:
300 E. Evans Street
West Chester, PA 19380
Hours:
M-F: 10-6, SAT: 10-5, SUN: Noon to 4
or anytime by appointment